Cuisine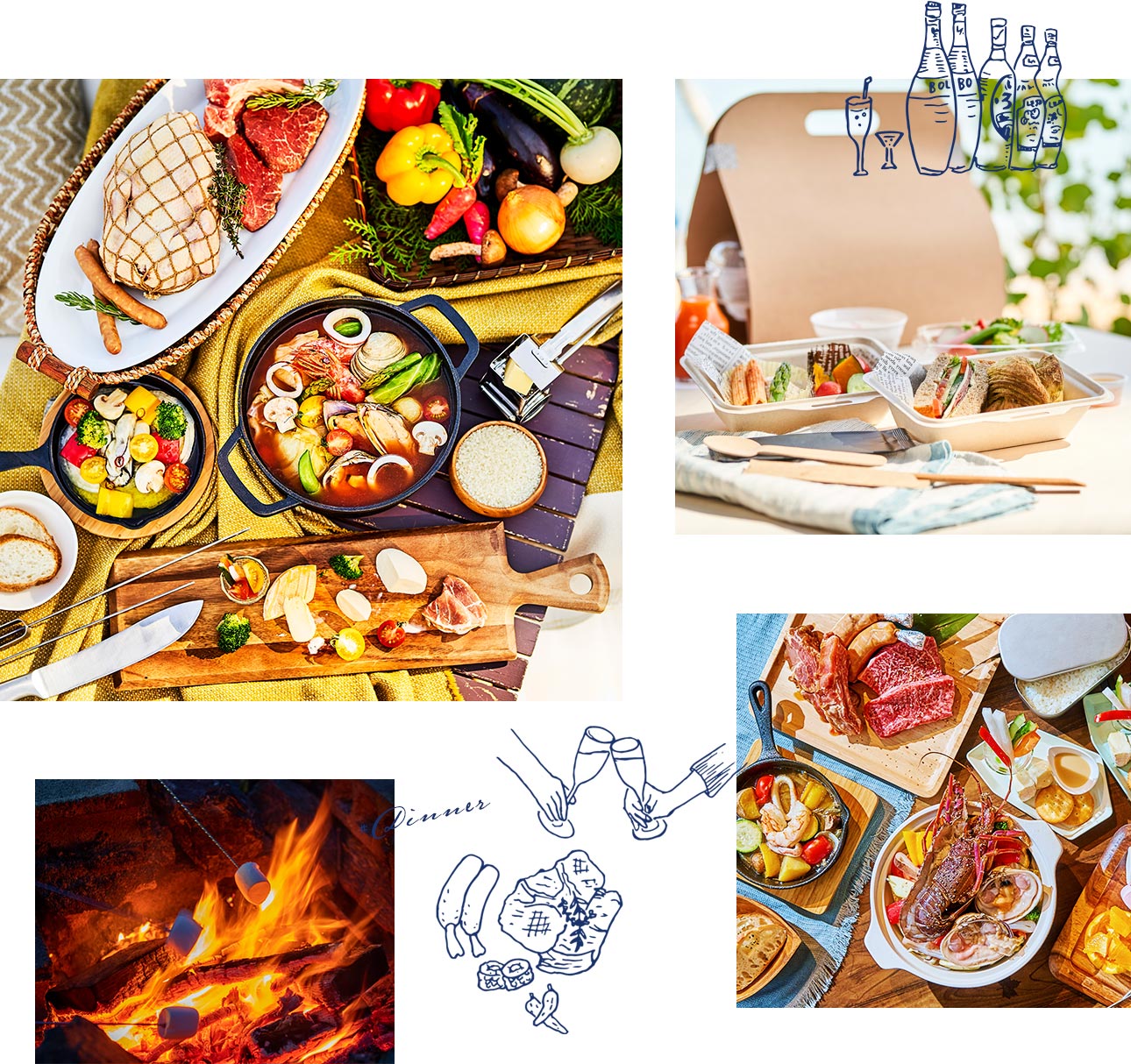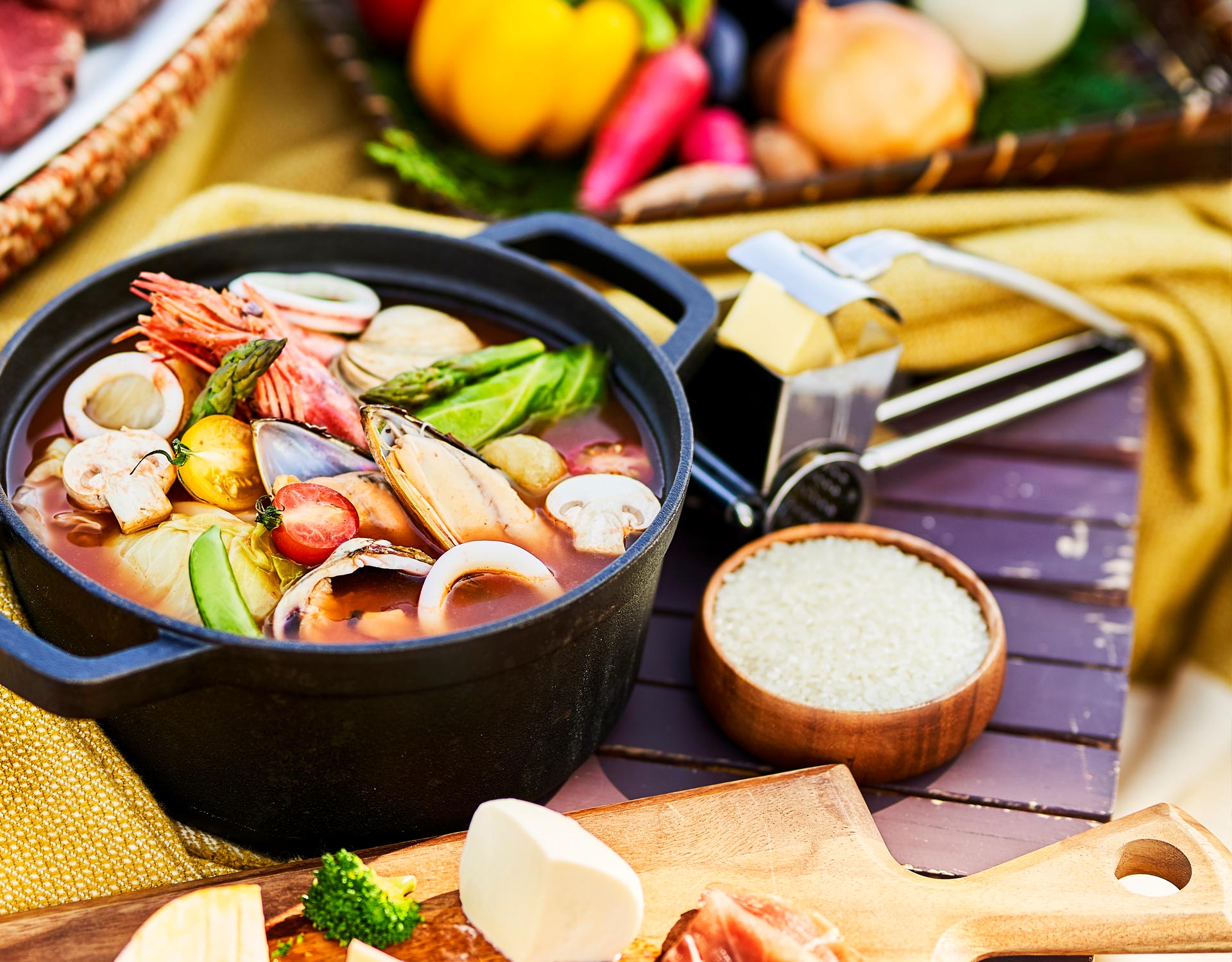 BBQ dinner
Sample menu
[Appetizer] 3 kinds of cheese, Bagna cauda, Dry-cured ham
[Ajillo with oysters]
[Bouillabaisse]
[Assortment of 5 Kinds of Meat] Tandoori chicken, Jerk chicken, Back ribs (pork), Beef, Wiener with bone
[Assorted vegetables]
[Cheese risotto]
[Dessert] S'mores (Marshmallow, Crackers and Chocolate sauce), Pineapple
* This menu above may change depending on the purchase.
* Available from 17:30 to 21:00 (Last start at 19:00)
Additional options
Abalone 3,300 yen (tax included)

Spiny lobster 3,300 yen (tax included)

Upgrade Premier BBQ
[Matsuzaka beef & Spiny lobster]
5,500 yen (tax included)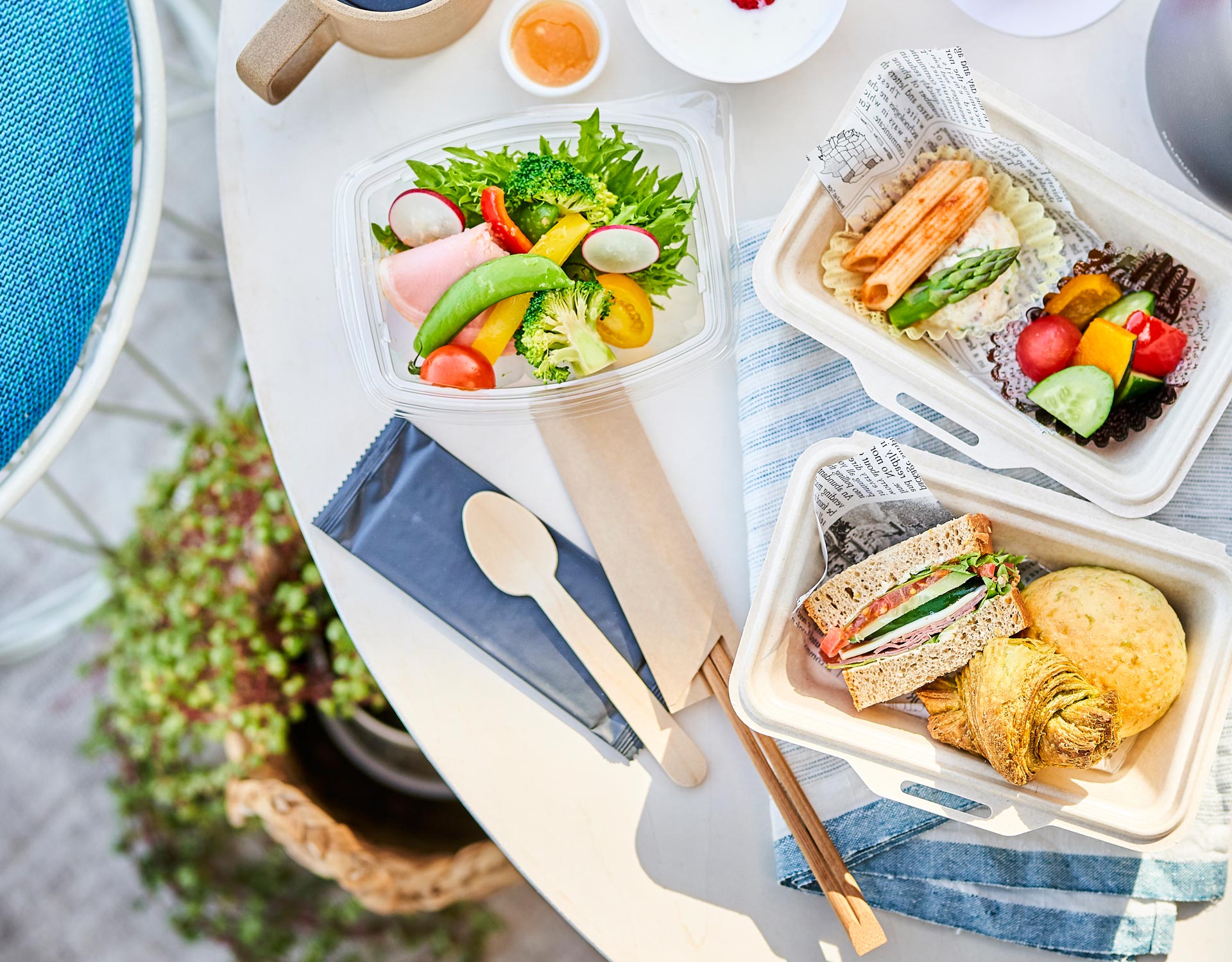 Breakfast
Please choose from two types of breakfast: Japanese or Western.
A: Western breakfast (delivered at the beach house. 7:30-9:30)
B: Japanese breakfast (Served at Umi-no-chou. Served from 7:15 to 8:45)

* Please let us know your breakfast type in the "request comment" when making a reservation.
* If you do not specify a breakfast type, we will prepare a Western type.
Drink menu

Cocktail (cassis orange, peach soda, gin and toni, etc.) 700 yen
Champagne From 6,000 yen
Glass of wine 600 yen
Beer 700 yen
Non-alcoholic beer 600 yen
In addition, Japanese sake are also available.


* The menu may differ depending on the purchase situation.
* These Prices are including tax

Children's BBQ and prices

Ages 13 and over / Same BBQ as adults.
6 to 12 years old / 70% of the adult price when you need same BBQ as an adult
6 years old to 12 years old / 50% of adult rate for children's BBQ
1 to 5 years old / 4,950 yen (tax included) as a facility usage fee if no meal you need
Under 1 year old / Free